First up apologies for missing stream, its not avail at the moment so we have to go back to the text edition:
Okay with the Premier League getting closer and closer to kickoff we have now completed our preliminary selections for the Professional Division. These teams have been picked from the list of applicants and will not need to compete in any form of FFYI competition to enter the premier league. There will be a CGPL FFYI competition launched soon where teams who did not make the first ronud of selections can apply to join the FFYI to try for one of the 4 remaining spots in the Professional Division.
With that in mind its time to reveal some of the core supporters of the CGPL, these companies have invested time and resources into CyberGamer and are part of the reason we are able to bring the Premier League to you today. Take a look at who is getting behind you, the gamers and helping us bring this exciting new format of gaming to the Australian community. While you are at it, throw them a like on their facebook page, without them we would have alot less than what we have today and we are forever grateful!
AMD Australia:
http://www.amd.com/au/Pages/AMDHomePage.aspx
AMD Australia has a long history supporting gaming in Australia and it continues today with their support of CyberGamer and the Premier League. AMD is CyberGamer's main partner globally and the producer of quality cost effective processor solutions and the world recognized AMD Radeon branded graphics cards.
Facebook:
http://www.facebook.com/AMDGaming
Western Digital Australia:
http://www.wdc.com
One of CyberGamer's longest standing partners and a true supporter of gaming here in Australia we have enjoyed the support of the Western Digital Brand for many years. They continue their long standing sponsorship of our CounterStrike community which will now evolve into the new branch Global Offensive. With a wide range of quality storage drives and media devices WD has always been the brand we trust.
Facebook:
http://www.facebook.com/wdaust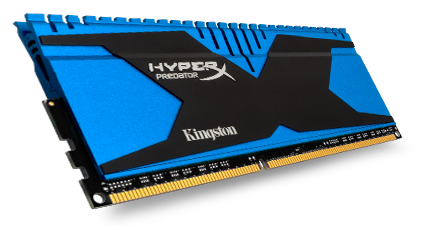 Kingston Technology ANZ:
http://www.kingston.com/en/
It has been a number of years now since Kingston Technology joined the CyberGamer system and have been a reliable supporter of the system and the gaming communities within. With their range of HYPERX high performance memory and SSD drives it has been our first choice in performance memory and lightning fast SSD drives.
Facebook:
http://www.facebook.com/hyperxcommunity
Okay now its time to announce our 12 initial entrants into the Professional Division! The following 12 teams have been automatically accepted into the CGP division, these teams will not have to qualify via the FFYI competition and will be moved into their respective groups shortly.
Shortlist: dinQ, KING, MEKA.Tt, MOD, Noxious, SQL, iM, Trident, Vox, Avant, WaM, Monarchy
dinQ
coNz
jimNeso
goom2daba
Sponny
peekay
Sylix
KING
cozeh
d0sky
devK
Jozka
teddyt
HANUK
mrt
MEKA.Tt
CHRISOAOW
Graphite
MattcD
saSin
Huk
Merchants of Death
ofnu
ouCH_
PeetyG
siBE
snakew0w
Noxious
dnlsd
JPEGZ
moojuice
reliant
shredzy
smirfy
Speedkill
Sequential Gaming
Ar3s
Fluke
Hazfkn
geronimo
Kermit
Team Immunity Black
rhys
deathdoG
JAMiL
jkid
obez
nick
Trident
Aidanwho
genX
hazg0d
yellow
DavE
Carter
Voxeminor
Havoc
Azr
SnypeR
Spunj
topguN
Avant Garde
Eluzn
gunnlock
pixeL
tonk$
WOLFY
Fo0ster
We Ain't Mad
art
braKe
lazy
Mist
WaytooLadsy
Monarchy
Blackout
James
h0rdy
PhilstaH
TotalEclipse
Element
Edited twice, last edited 22/10/12 - 1:16pm
.
Posted on Sunday, 21st October 2012